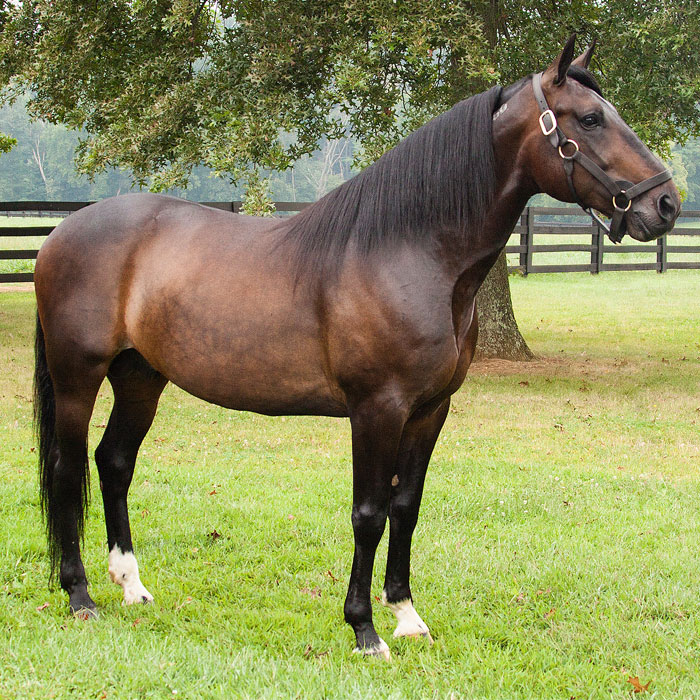 Lucky Chucky
2, 1:55.1s; 3, 1:50.4 ($2,099,973)
Moving to Cool Winds Farm in Ohio for 2018!
Winner of USHWA Dan Patch Award for Two Year Old Trotting Colts
Winner of USHWA Dan Patch Award for Three Year Old Trotting Colts
At 2, Winner of Bluegrass, Breeders Crown elimination, Historic-Harriman Cup, Int'l Stallion Stake, Matron, Peter Haughton Memorial elimination, Valley Victory elimination & Final
At 3, Winner of Bluegrass, Canadian Trotting Classic, Colonial Final, Hambletonian elimination (2nd in Final) & Zweig
Sire of New York Sire Stakes Final Winners the last 3 years!
Sire of:

Empire Breeders Winner, Non Stick, 3, 1:54s ($587,890)
Kindergarten Winner, Dog Gone Lucky, 2, 1:54 ($554,332)
Landmark Winner, Gabe The Bear Dean, 1:57h ($270,178)
NYSS Winner, Military Blue, 3, 1:55.2f ($236,395)
2017 NYSS Final Winner, Lucky Ava, 2, 1:58.2h -'17 ($203,596)
Hamb. Oaks elim Winner, Lock Down Lindy, 3, 1:51.4 ($192,929)
Contact Perretti Farm for Breeding and Booking Information.
All earnings/records as of 11/16/17

STUD FEE:
$4,000